BECOME A STARTUP EXP
ERT
FROM ZERO

TO MASTERY
〔APROX. 1 WEEK COURSE〕
〔APROX. 4-6 WEEK COURSE〕
〔ONGOING E

XP

ERT STRATEGY〕
Gather more general info about starting up
FOR FREE
to begin networking with us right away.
STAGE 𝟙 STARTUP
Learn how you'll monetize your skills and develop a customized

XP startup plan

in 4 to 6 weeks.
STAGE 𝟚 STRATEGY
Take action to generate cash-flow in real-time with the best e

XP

ert strategists' assistance.
〔LEARN THE BASICS OF STARTUP〕
By the end of your FREE course, you'll have a clearer idea of just what starting a business means to you, and also where you want to be - both in the near and distant future.

In the Intro to Startup, you'll better identify the deepest sources of your happiness and clearly distinguish the means from the goals. Dispelling the common myths surrounding entrepreneurship and developing your self-awareness as an entrepreneur are the key takeaways from this free introductory course.
〔DEVELOP YOUR SKILLS〕
After you identify your essential life goals in the Intro to Startup, you'll better understand how to achieve them. It'll be far easier for you to develop your startup plan after doing so.

In Stage 1 Startup, you'll focus on the things that move you forward in your life goals and help you succeed as an entrepreneur in your specific industry. Learning the most crucial startup skills and developing your XP Startup Plan are key goals of this groundbreaking course for beginning entrepreneurs.
〔MASTER YOUR SKILLS & GROW〕
Once your startup plan in Stage 1 Startup is developed, you'll execute your plan in the marketplace to generate cash-flow & grow. Your success will require eXPert strategies.


In Stage 2 Strategy, you'll develop strategies to help you thrive and grow. Just like life, the marketplace is ever-changing, so you need to constantly re-adjust your strategies to be in alignment with the given conditions. You'll also see new opportunities as things change, requiring you to develop winning strategies.
TO START, CHOOSE YOUR DESIRED XP LAB →
🌟

WE OFFER A

FREE

INTRO TO STARTUP COURSE WITH EVERY LAB!

🌟
OUR STARTUP

LAB APPROACH
LEARN THE BASICS OF STARTUP
MASTER CASH-FLOW & GROWTH
ONLINE COURSES
You enjoy the flexibility of strategizing and learning with us online. Go at your own pace from wherever you choose.
HIGHLY ENGAGING
You'll receive access to engaging video, audio, and even livestream events - just what you'll need to quickly get started.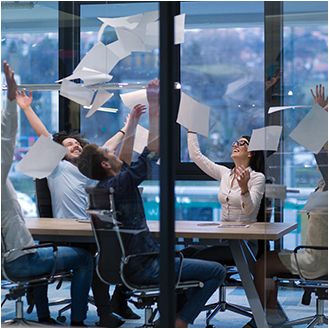 ONLINE SOCIAL FORUM
Share thoughts & ideas, increase your connections & get all the support you need to launch a successful startup.
COMPREHENSIVE LABS
Each lab consists of 3 courses & ongoing support is optimal in ensuring you're able to achieve your goals in all startup stages.
OUR

GOAL
PROVIDING YOU FUN & SOCIAL STARTUP

E

XP

ERIENCE AT A RADICALLY FAIR PRICE
LABS CONSIST OF 3 COURSES
Each lab consists of 3 courses -- Intro to Startup, Stage 1 Startup, & Stage 2 Startup. Simply choose an XP Lab that is interesting & fun, custom designed just for you. Learn online at your own pace from wherever you like, & at a price most college students pay for textbooks in a single semester!
ALL LABS OFFER 1 FREE COURSE
Regardless the lab you choose, you'll begin with a free course to ensure you've selected a lab that's right for you, give you a taste of startup life, & allow you a chance to check out what we offer. You'll also get to know us better in our free community, where you can ask any questions you may have!
IMMEDIATE STARTUP SUPPORT
Once you've decided to commit to redefining your life through business startup, you'll learn the basics and develop a startup plan. Regrettably, this is where most startup programs end, leaving new entrepreneurs to "figure it out for themselves" or flounder and fail to generate cash-flow.
LONG-TERM STARTUP SUPPORT
At XP Labs, we understand that you'll need more guidance and support than ever before as you launch your startup, and also after you've launched! We'll be right there to help you develop cash-flow and growth strategies to ensure you enjoy every moment of your startup success.
CHOOSE YOUR XP LAB & START YOUR FREE COURSE NOW!
OUR

MISSION
HELPING YOU START UP & START LIVING LIFE ON YOUR OWN TERMS
Do you feel trapped in a job that you never really liked, or find yourself on an unfulfilling career path? Are there things like time, money and know-how that hold you back from achieving a life you love through startup? Let's face it; a large portion of our days are spent at work, and that has a huge impact on all our lives. Our work deeply affects our general happiness, and also our life outcomes. It's crucial that we consider work-joy a high priority because by the time we factor in sleep, there's very little life left to truly live after work! As writer Annie Dillard famously sai

d:
"
HOW WE SPEND OUR DAYS IS, OF COURSE, HOW WE SPEND OUR LIVES.
"

We get it! Some simply can't find the time or money for business education. Others are uncomfortable in these traditional academic settings. Sadly, some can't meet the prerequisites in such programs. For those who do manage to find the time and money to study business at universities and colleges, there is still no guarantee that their sacrifices (including debt) will pay off. In fact, the majority continue to struggle to launch a startup and find themselves (and their ideas) instead trapped in jobs with very little time or creative freedom to act on their ideas.

All these are common problems for many people nowadays, but these are all problems that can be resolved more easily than you may think. All it takes is to make the decision to redefine your life through business startup and find the right guidance and support to transform this new awareness into actual life-work change. With over 30 years of experience in startup, and after having helped thousands of people take their lives back through startup, we're excited to say that Startup Strategist C.J. Meenan and his eXPert team are the right guides for you.

LIVE YOUR LIFE ON
YOUR OWN TERMS
DARE TO DISRUPT

THE STATUS-QUO
FEATURED AT...

Subscribe to receive updates about new labs & discounts.